Permanent Residency by Investment Program
In our Citizenship by investment series, we were already writing about Bulgaria. This Eastern Europe country is a hidden gem when it comes to obtaining a second passport, foreign businesses, opportunities, and residency. More and more of our clients are choosing Bulgaria as their country of residence. This is a very business-friendly EU country with very low taxes.  
You get all the advantages of a developed modern country but without crazy high tax rates and business costs. Bulgaria is still an inexpensive country that will give you more for your money, costs of business and life are much lower than in the rest of EU or North America. All this makes it a perfect spot for your business and residency.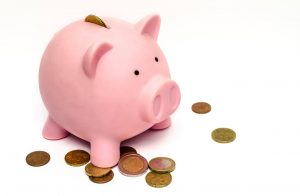 Bulgaria offers permanent residency through an investment of 511 292 EUR (BGN 1 million) in government bonds. The government bond portfolio is for an investment period of five years. No further payment is required. At the end of the five-year period, the full amount of BGN 1 million (511 292 EUR) will be returned to the investor without any accrued interest. The investment is fully guaranteed by the government bonds. 
As an investor, you will be able to obtain your residency within six to nine months.  
This can also be a fast track to Bulgarian citizenship and passport, but you can read about it in our separate article. 
In order to qualify for Bulgarian residency by investment a foreign investor has to meet the following criteria: 
Be a non-EU citizen

 

Have a valid passport

 

Have a clean criminal record

 

Provide a document that proves the origins of invested funds

 

Attest the power of attorneys and the investment agreement

 

Make at least 2 necessary trips to Bulgaria

 
Key parts of investing in Bulgarian residency is that your invested funds are secured and will be returned after the period of five years. This is a risk-free investment. Options of funding your residency by a bank are also available. The investor has an opportunity to get residency for the whole family under this program. 
Another huge benefit of this program is that there are no requirements of minimum stay in the country. You will have flexibility. 
Bulgarian residency will give you and your family right of the free movement within EU, it will give you the opportunity of better education and excellent healthcare. 
So to conclude, you can invest a little over 500 000 EUR that you will get back after 5 years. This is a very good option because lots of countries require an investor to simply donate money to the government. Here that is not the case. 
Bulgaria offers you their residency with a safe and fast procedure. You will live in an EU country and will be able to take advantage of a favorable tax system, as well as many other perks Bulgaria has to offer.