Obtain Permanent Residency in Panama
Panama is a country that offers several residency programs. If you are interested in obtaining a residency in this tropical heaven it will save you lots of money on taxes. That's probably one of the biggest reasons why Panama is so popular with more and more foreign entrepreneurs rushing to settle there. 
Here are most common legal residency options for Panama 
Panama Friendly Nations Visa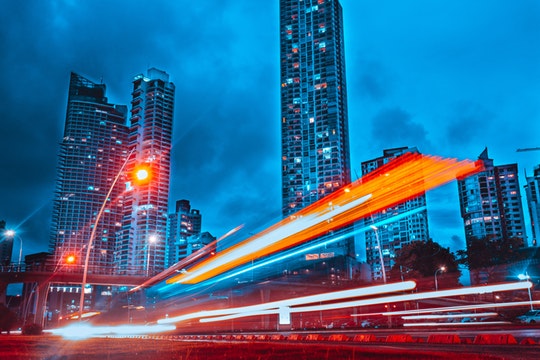 If your country is considered a friendly nation your immigration to Panama will be quite easy and straightforward. If you are from one of the following countries you will be able to qualify for the fast track residency program. Here is the list of Friendly nation countries: 
Andorra, Argentina, Australia, Austria, Belgium, Brazil, Canada, Chile, Croatia, Cyprus, Czech Republic, Denmark, Estonia, Finland, France, Germany, Greece, Hong Kong, Hungary, Ireland, Israel, Japan, Latvia, Liechtenstein,  Lithuania, Luxembourg, Malta, Monaco, Marino, Montenegro, Netherlands, New Zealand, Norway, Poland, Portugal, Serbia, Singapore, Slovakia, Spain, South Africa, South Korea, Sweden, Switzerland, Taiwan, United States of America, Uruguay, United Kingdom (Great Britain & Northern Ireland). 
*Even though Italy is not on the list, there is a special agreement between Panama and Italy which lets Italian citizens move to Panama without Friendly Nations Visa. 
Cost for this program will be $8750 for the first applicant. It's one of the easiest and cheapest foreign residencies you can get today.  
Panama Self Economic Solvency Visa
Even if you are not a citizen of any of the friendly nations, you can still set up your residency in Panama. In this case, there are three options to choose from: 
a) Make an investment of at least $300 000 USD in Panama real property equity. Additional $ 2000 USD must be invested for each dependent. The title can either be in the investor's name or in Panama Private Interest Foundation- the main applicant must be a creator or beneficiary. Property cannot be in the name of Trust or a company. The main applicant also must prove that they have means to support a family while living in Panama.
b) Make an investment of at least $300 000 USD in a 3 year Panama bank time deposit ("Certificate of Deposit"). For each dependent, an additional $2 000 USD
needs to be invested.  The Panama bank CD can only be in the name of the primary applicant and not in a trust, foundation or corporation.
c) Combine the first two options by making an investment in both Panama real property and a Panama bank CD where the equity and cash amount total at least $300 000 USD (or foreign currency equivalent).  An additional $2 000 USD must be invested for each dependent.
It is not necessary for applicants to reside in Panama to qualify for or maintain Panamanian residency or Panama citizenship, however, a short visit to Panama is required for the processing of the Temporary Immigrant Visa, the Permanent Resident Visa, and for the Naturalization (Panama citizenship and a Panama passport). 
Panama Business Investor Visa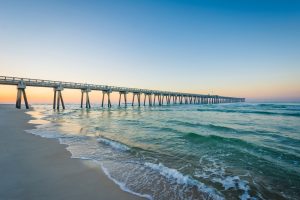 In order to qualify under this program investor would need to invest at least $160 000 USD in Panama business capital stock. The investor can apply for a visa as an officer or shareholder of Panama corporation. Just like in previous cases, an additional $2000 USD needs to be invested for each dependent. 
Additional requirements to qualify for residency with this program are: Obtaining a commercial business license, registering with social security, and hiring 5 Panamanian employees paying their social security benefits and at least pay the minimum wage. 
Every Panama Business Investor Visa requires three 2-year temporary resident visas before becoming permanent residents. 
Panama Reforestation Investor Visa
Permanent residency leading to full citizenship can be achieved with just a minimum $80 000 USD investment to purchase at least 5 hectares of titled land in a government certified reforestation project.  An additional $2 000 will be needed for each dependent.  Panama reforestation investments have averaged annual returns of 23% over the past 20 years. 
After making this investment you will get a 2-year temporary residence permit and after 5 years of Permanent Resident status, you will be able to get Panama citizenship. 
Panama retired program
This permanent residency visa is for anyone over 18 years of age who obtains monthly pensions or annuities of at least $1 000 USD for the rest of their lives.  This option is sometimes called "a retirement visa".
An additional $250 per month must be received for each dependent. Married couples can combine their annuities or pensions to meet the minimum requirement.  
An exception exists where the primary applicant purchases Panama real estate valued at least $100 000 lowering the monthly minimum to $750.  The annuity or pension can come from a government, its military, a corporation, a bank, an insurance company, a Trust, or private company.  
Marrying a Panama Citizen
If you decide to go this path, a marriage certificate will give you residency permit.