Permanent Residency in Paraguay
Paraguay is a landlocked country, bordering with Argentina, Brazil, and Bolivia. Due to its central location in South America, it's often referred to as Heart of South America. 
It is quite simple to settle in Paraguay. This country has a very favorable territorial tax system which means that offshore revenues are not taxable and you will only pay 10% of your Paraguayan net income. 
Also, costs of living in Paraguay are not high.  
If you are from a country that doesn't require a visa to visit Paraguay procedure will be simple and easy, since this country is very liberal when it comes to obtaining permanent residency. 
The cost of a permanent residency permit for a single applicant starts from $3 480 USD, which covers legal and agency fees. Other fees, including tax, affidavit and medical fees cap out at about $400 USD.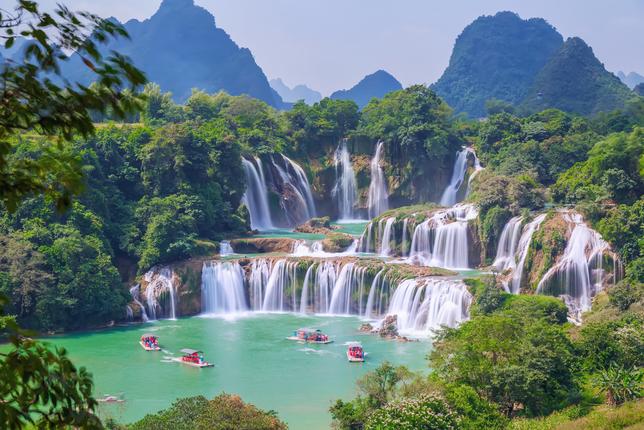 Besides this, you will have to make a deposit equivalent of 35 minimum monthly wages, which is around $4500 USD. Once the procedure is done this deposit can be withdrawn in full. Cost for each additional family member will be around $1700 USD in fees. 
A residence permit may also be obtained, setting up a company with a capital of the above-mentioned amount, or purchasing a property for agricultural production with a minimum of 10 hectares.  
Those who would like to retire in Paraguay will need to prove a monthly income of 100 wages, which is around $1300 USD 
You can also apply easily if you are an entrepreneur or if you are a shareholder of a local company. 
It takes about a week to complete the application. It is possible to include spouse, children and both parents in the application.  
In order to apply for this residency, you will need to provide the following documents: 
 Passport
 Police record showing clean history
 Birth certificate
 Marriage (or divorce) certificate, as it applies
 Medical certificate that has been issued by Paraguay
 Certificate of life and residence permit, also provided by Paraguay
 Affidavit, issued by Paraguay
 Document issued by National Police, Identifications Department of Paraguay

 
Your documentation must be officially translated to Spanish, copied, notarized and apostilled. 
After at least three months, you will receive a letter from the Immigration Department. They will issue residency permit and documentation to apply for a permanent residency card. Permanent residency might be canceled if the resident is absent for a period of three years without justification. 
For foreign investors (citizens of countries that need a visa to enter Paraguay), there is a special program under the Unified System of Opening and Closing Companies (SAUCE). This program will carry out procedures related to company formation as well as a residency permit application. With this program, the residency permit will be issued in about 20 days. 
In addition to the general requirements, investors must submit a certificate issued by the Vice Ministry of Industry and Commerce of Paraguay approving their qualification to SAUCE. In order to qualify an individual must justify an investment amount of PYG 50,000,000 (around $9 150 USD). In the case of company investment, the contributed capital must be at least $70 000 USD. 
If you are planning to own a business in Paraguay, SAUCE program is a way to go. Otherwise, starting a business might be too bureaucratic and time-consuming. On the other hand, this program applies only to those who don't already have visa-free access to Paraguay. If you are from the USA, Canada, EU you will get your residency in the way we stated above.  
Residency leading to citizenship
After three years residing in Paraguay, it is possible to apply for their citizenship. In 2018. Paraguayan citizens had visa-free or visa on arrival access to 143 countries and territories including the UK, EU, and Russia, ranking the Paraguayan passport  29th in terms of travel freedom according to the Henley Passport Index. 
In order to obtain a citizenship or dual citizenship, you will need to actually reside in Paraguay for three years. This means that you need to be physically in the country for at least 183 days per year. 
However, permanent residency in Paraguay will bring you certain travel advantages. You will be able to travel to all countries that are Mercosur members. This means that with your Paraguay residency card you will be able to travel to most of South America visa-free! Paraguay ID card will replace your passport when traveling to these countries (similarly to EU IDs in Europe). 
Tax Residency in Paraguay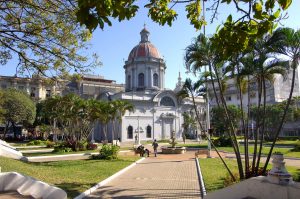 Just like in many other cases, many people who are interested in setting up a second residency want to do it for tax reasons. Paraguay is an amazing country for that purpose. 
In Paraguay, an individual is considered to be tax-resident if he/she spends more than 120 days in a year in the country.
Both tax-residents and non-residents are subject to personal income tax on their Paraguayan-source income.
Personal income is taxed at 10% if income is equal to or higher than 120 monthly minimum salaries, otherwise is taxed at 8%. Dividends are subject to a final withholding tax at an effective tax rate of 5%. Capital gains, interests, and royalties are taxed at the standard rate.
 
Real property tax is levied at a 1% on the cadastral value of the property. Surtaxes may apply on certain type of properties.
There are no taxes on inheritance and net worth.
VAT standard rate is 10%. A 5% reduced tax rate applies to the supply of certain goods and services.
Regarding corporate taxation, resident entities are subject to tax on their income derived from Paraguay at a flat rate of 10%.  
However, as we already mentioned since Paraguay has a territorial tax system your offshore revenues are not taxable.