Mexico, a country in North America, can be a great option for relocation, starting a business, and enjoying greater freedom. Mexico's economy is growing and it has low manufacturing costs for those who want to produce goods.
The government in Mexico is also stimulating entrepreneurship with significant investments in the start-up ecosystem. Mexico's tourism economy is also booming while real estate investments can also be quite rewarding. Whether you want to retire in a beach house, invest in a growing economy, or simply live outside the US yet still be close to it, then Mexico as a citizenship option is worth exploring.
The process of becoming a Mexican citizen is actually quite straightforward. It takes only five years to get a Mexican passport. This passport is no pushover either. It is considered to be the 28th most powerful passport globally and it provides a Mexican citizen visa-free access to a whopping 139 countries which includes Europe's Schengen region as well.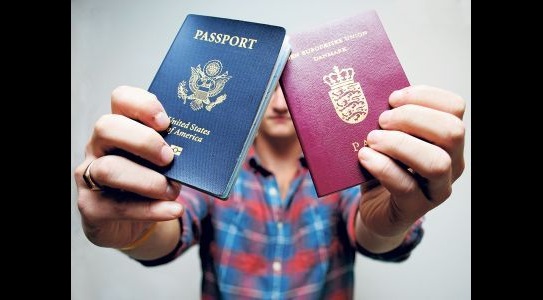 Entering Mexico
Entering Mexico is simple if you are a citizen of the US, most of Western Europe, or from certain Latin American countries. You can show up as a tourist and visit Mexico visa-free for up to 180 days. Citizens of other countries need a visa which costs about $15 USD.
You can stay in Mexico for this entire duration and even work online or in a business that is not location dependent. However, if you want to work for a Mexican company, then you will need a work permit. This permit costs $155 and you need a job offer on hand to apply. The interesting rule with work permits in Mexico is that you cannot get paid in Mexico for the work that you do in Mexico.
There are a couple of other visas that let you enter Mexico such as an adoption visa or a student resident visa.
If you are serious about living in Mexico permanently and moving to Mexico, then you would want to look at a temporary or permanent resident visa. One has to apply for a resident visa from a Mexican consulate located outside Mexico. When you apply, you will be given a temporary visa which is valid for 180 days. You can enter Mexico on this visa and then exchange the visa document for a temporary or permanent resident card.
You will have 30 days post entering Mexico within which you must do this exchange procedure. If you fail to exchange your visa for a permanent resident card, then you will have to pay extra fees, go through interviews, and complete a regularization process.
Qualifying for the temporary resident visa
As outlined above, the first step to living in Mexico for a longer duration is to apply for a temporary resident visa. This visa allows foreigners to stay in Mexico for up to 4 years. Besides getting a temporary resident visa, foreigners also need to apply for a work permit in order to be able to live and work in Mexico.
If you are planning to simply reside in Mexico and not work, then you will have to show that you have sufficient funds to pay for your housing and food expenses while in Mexico. There are also certain instances where you may receive an invitation to volunteer for a Mexico-based institution without receiving any income.
If you have such an invitation, then you may qualify for a temporary resident visa as well. The third possibility is relationships. You may be related to a Mexican citizen or a permanent/temporary resident. In such a case, you may qualify for the temporary resident visa as well.
If you marry a Mexican citizen, then you need to apply for a two-year temporary resident card. You can then apply for permanent residency (and eventually citizenship) after you get this two-year card.
There are two more ways to become a temporary resident in Mexico. It is through investments in a business or in real estate. If you invest about $86,000 in stocks or business and $86,000 in real estate for that business, then you can get a temporary resident visa. You also have to show that your business employs at least 3 people. You also need to show invoices, contracts, receipts, permits, and a registration with the social security department in Mexico which proves that you have hired three people.
With the business investment route, there are no significant rules on how long you need to stay in Mexico at one stretch. You can enter and exit the country with a lot of freedom. The temporary residence card in the case of business investment is granted for one year. However, it can be renewed easily for another 1 to 3 years. The only thing that you should be careful about is that you should stay in Mexico for the most part of the year if you plan to apply for citizenship in the future.
Coming to the real estate route, if you purchase Mexican real estate which is valued at forty thousand days times the minimum wage in Mexico, then you may be able to get a temporary resident visa. This amount works out to around $175,000. With that kind of money, you can easily find a 2 or 3 bedroom apartment in Mexico City or a spacious 3 to 5 bedroom house (with a swimming pool) across Mexico.
Qualifying for a permanent resident visa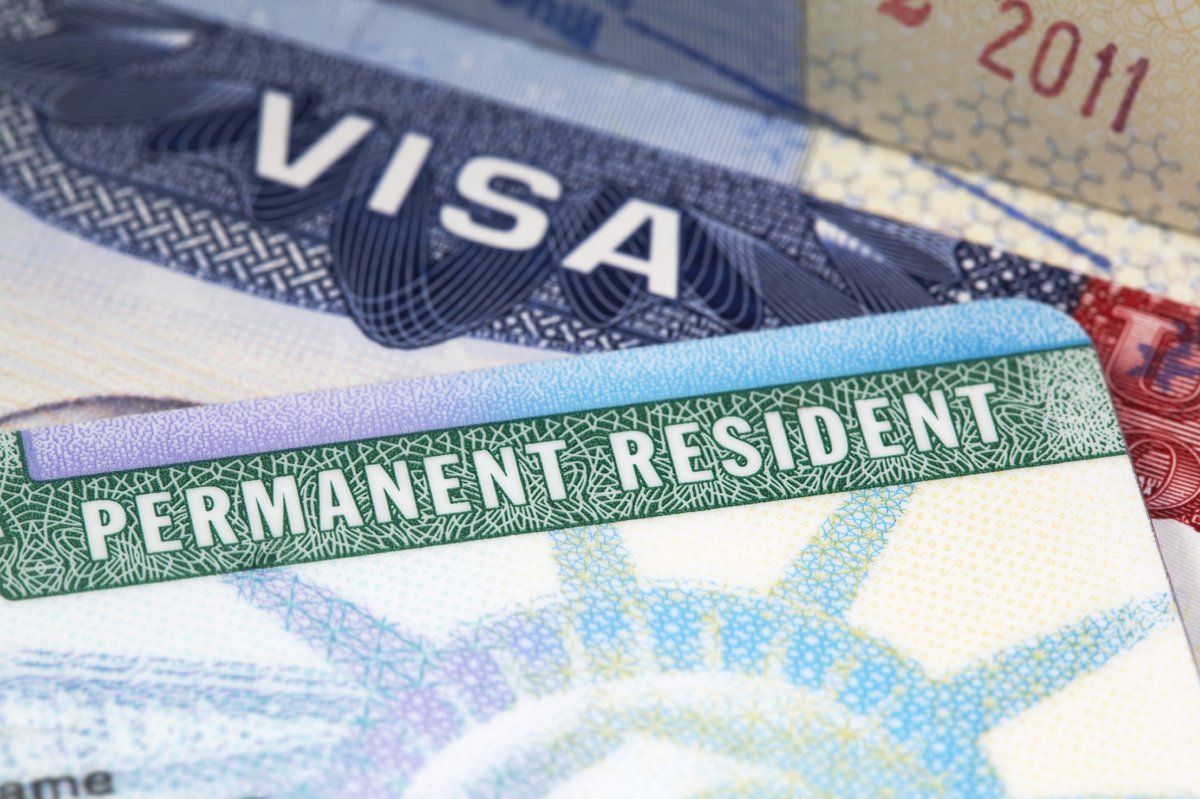 Once you have your temporary resident visa, the next step is to obtain a permanent resident visa. Holders of a temporary resident visa have to remain in that temporary status for four consecutive years before they can qualify for a permanent residency. If a temporary resident is married to a Mexican citizen, then that wait is shorter at two years.
There are some situations where a person can directly qualify for a permanent resident visa without having to hold a temporary resident visa. The first possibility is if a person is related to a second level of permanent resident or citizen. Second level relation can be grandfather, grandmother, parent, son, daughter, or a grandchild.
The second situation could be a person who is retired, has pension payments coming in, and is able to provide for himself/herself through investment income, savings, or pension payments.
A third possibility is a person who seeks political asylum. The final possibility is if the person is a sibling of a Mexican citizen or permanent resident. All of these people can directly go for a permanent residency.
More recently, the Mexican government has introduced a points-based system to attract high-skilled people to become permanent Mexican residents. Foreign nationals who have expertise in sciences, technology, arts, humanities, sports, or other priority areas that the Mexican government deems capable of improving Mexico would qualify.
For the points-based program, the Mexican government looks at an applicant's education level, work experience, skills in priority areas like science and technology, Spanish language proficiency, and a reasonable amount of knowledge about Mexican culture.
Foreign nationals who are directly applying for a permanent resident visa have to do so outside Mexico at a Mexican consulate. One exception is applicants of the points-based program who can apply within Mexico at any one of the Instituto Nacional de Migracion (INM) offices.
The good thing about a permanent residency is that the holder then does not have to apply for a work permit. He/she can pretty much work anywhere in Mexico. All they need to do is notify the INM immigration office. Any change in employer, marital status, nationality, or address needs to be notified to the immigration office. If you work online or are location independent, then there is no need to notify the immigration office about a change in your work/employer.
If you are born in Mexico, then you automatically become a citizen. The process of becoming a citizen normally happens within the first year of birth.
Obtaining citizenship and dual citizenship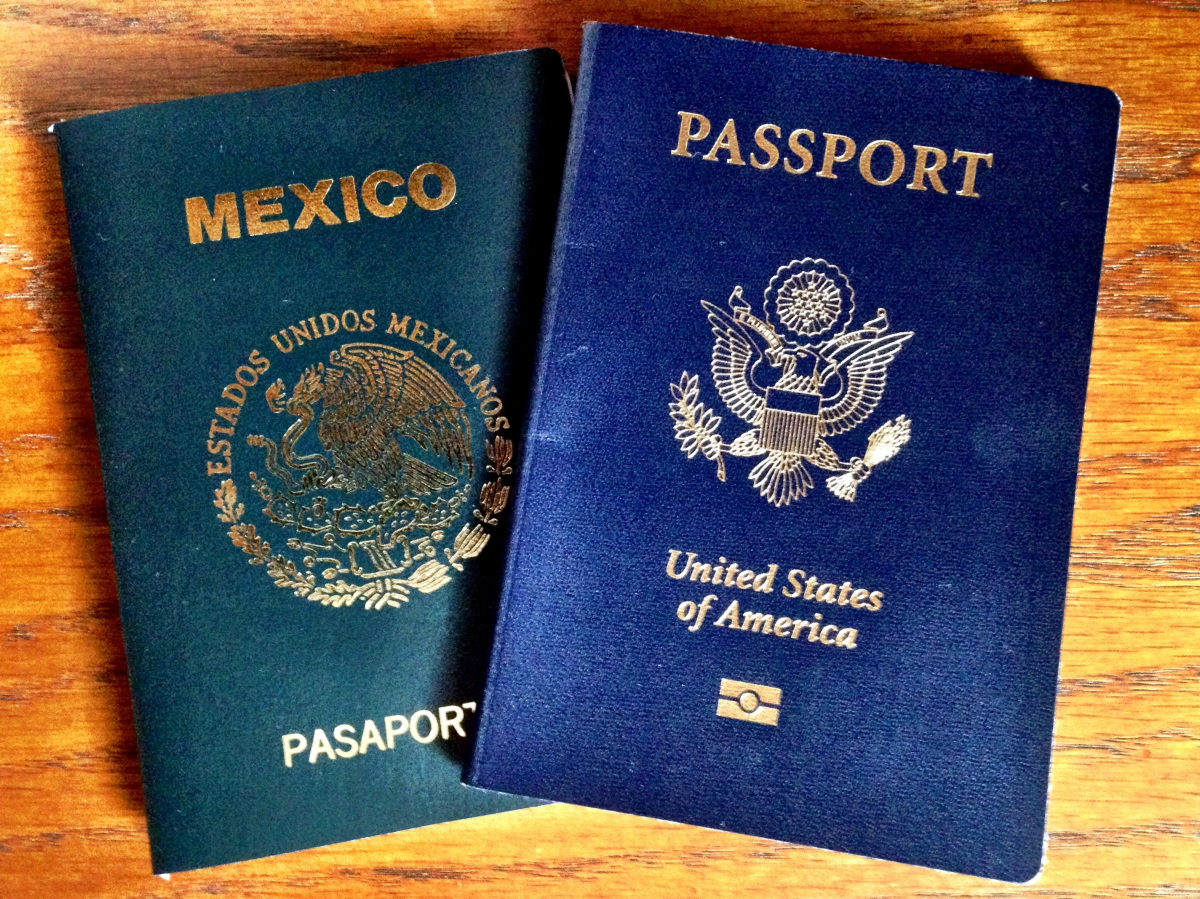 Mexico is one of the countries in the world that allow dual citizenship. You can hold two citizenships at the most if a Mexican citizenship is one of the two. The path to citizenship is fairly simple once you have a permanent residency.
Most foreigners qualify for Mexican citizenship through a process known as naturalization. The duration of naturalization is five years of residency. Both temporary and permanent residency periods count in this five-year duration. Foreigners who come from Latin American countries or from the Iberian Peninsula can naturalize in just two years of residency.
The path to becoming a naturalized Mexican citizen directly is by birth within Mexico, outside Mexico to Mexican parents or parents of Mexican descent (going back two generations), through marriage to a Mexican citizen, or by having Mexican children.
Children who have been adopted by Mexican parents can also become naturalized citizens. They simply have to live temporary or permanent residents of Mexico for 1 year.
The process of applying for citizenship
The first thing you have to do is fill out the DNN-3 form. Make sure you fill the form in Spanish. You will need to bring two copies of this form along with your foreign birth certificate, foreign passport, and the Mexican residency card (temporary or permanent depending on your specific case). Make sure you keep backup copies of every single page of these identity documents because the Mexican immigration might ask you to submit the originals.
Next, prepare a letter listing out all the countries that you visited in the last 2 years. Make copies of this letter too for your records. Next, you also have to fill out a form that proves that you do not have any criminal record. For this, you will have to visit the local police station wherever you reside in Mexico and also the police headquarters in Mexico City.
Gather any extra forms or documents that may be needed. Go to the office, consulate, or immigration office, as may be the case, and submit your documents. At the end of the process, you may be asked to take a Spanish language test and Mexican history and culture test. Lastly, you will pay the required fee and become a Mexican citizen.
Conclusion
Thus, obtaining citizenship in Mexico is quite clear with multiple paths. Obtaining a Mexican citizenship makes sense for someone who has a manufacturing business and wants to produce cheap and sells to US customers. Someone who has a location independent business but simply wants to get out of the US can also look at a Mexican citizenship. It allows the person to be close to the US and visit family and friends whenever he/she feels like. If you think that becoming a Mexican citizen has benefits for you, then contact a professional or an immigration expert to get started.