As we discussed in our previous article, citizenship by investment is a great way to obtain a second passport. It's legal, safe, straight forward and fast.  
Many people think that this option is reserved for mega rich individuals. However, it doesn't need to be the case. Some countries offer their citizenships at very appealing prices. 
A bunch of Caribbean countries that offer this program officially, grant you their passport starting at 100 000 dollars. Not an outrages amount for a second passport. Prices in this part of the world drastically declined after devastating hurricane season in 2017. 
Of course, if you are aiming for rich EU countries such as Cyprus and Malta, prices are going to be high… But what if we told you that some of the potential EU member countries have unofficial programs in which you can buy their citizenship? One of these countries is Georgia, we have a full article on how to get Georgian passport by investment, and you can read it here.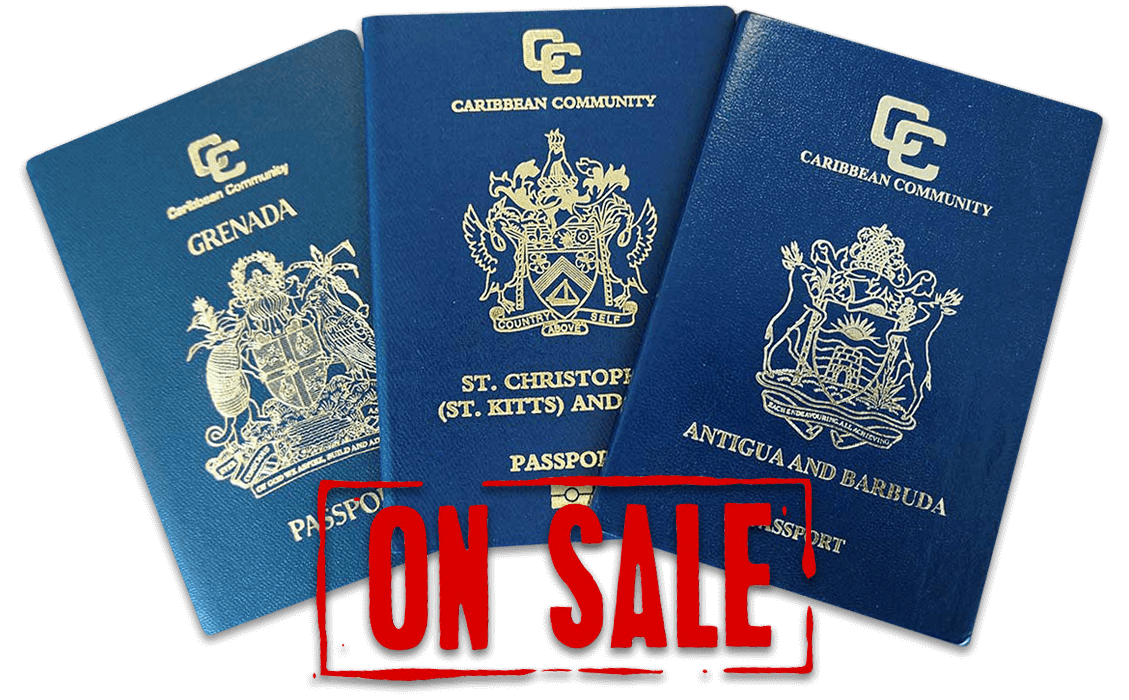 So, let's see which countries offer their citizenships for lowest price: 
St Lucia
In order to get a citizenship in this island paradise you'll need to spend at least 100 000 dollars. You can choose to donate 100 000 dollars to Saint Lucia National Economic Fund, which is cheapest but not the only option to get citizenship of this country. 
You can also buy real estate which is approved by the government starting at 300 000 dollars. 
If you want to spend lots of money, then you have an option to invest 3.5 million dollars in approved enterprise project, that will create at least three jobs. 
Dominica
Another country that allows you to buy their passport at an appealing rate is Dominica. For 100 000 dollars, you can become their citizen. This passport will open the door of more than 110 countries to travel visa free. 
Here again you have a few options. You can donate 100 000 dollars (200 000 for family of four) to the National Transformation Fund or you can buy real estate worth at least 200 000 dollars. 
Grenada
If you want to obtain a passport of Grenada, prices start at 150 000 dollars per person (200 000 dollars for married couple). These prices are, of course, an investment to Grenada National Transformation Fund. 
Another option is to buy real estate. In this case you need to spend at least 350 000 dollars on real estate. 
St Kitts and Nevis
Passport of this country will give you visa free access to Europe, which is an amazing perk. 
In order to obtain it you will need to donate 150 000 dollars to the country if you are alone (195 000 with two more family members and another 10 000 for each additional dependent)  
Or to buy approved real estate worth at least 400 000 dollars and keep it for five years. 
Antiqua and Barbuda
If you want to obtain passport of Antiqua and Barbuda you can do it for as low as 100 000 dollars investment. The primary applicant may include spouse, dependent children and dependent parents over 65 years of age within the application with no additional contribution, which makes it very affordable for families. 
Another option is to buy real estate for at least 400 000 dollars and of course the priciest option is to invest at least 1.5 million dollars in business. Holders of the Antigua and Barbuda passport enjoy visa free travel to approximately 132 countries, including the U.K. and the countries of the Schengen area.  
Georgia 
For a donation of 125 000 EUR you can obtain Georgian citizenship. Process is very simple and straight forward, you will be granted citizenship in less than 6 months. This is something we exclusively offer you!  
This program is currently unofficial, but completely safe and legal. If you want to know more about how to obtain Georgian passport, you can read it here. Georgian passport in less than 6 months is exclusively our package and you will not be able to find it anywhere else.