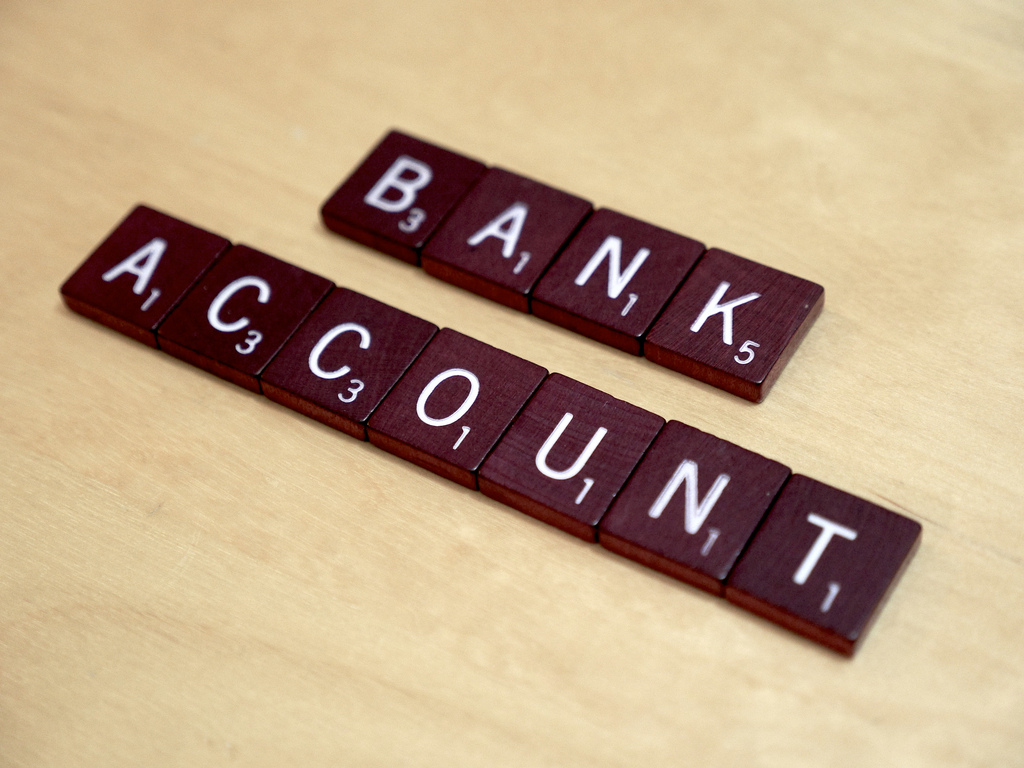 If you want to open an offshore bank account, you obviously would want to know how it will be beneficial to you in the long run.
Is the offshore bank account going to improve your business or boost your personal wealth? There are actually a number of reasons why many investors have opted to go offshore.
Some people open offshore accounts for asset protection, others may want to benefit from the high interest rates on deposits and there are also others who open a bank account in a foreign jurisdiction for confidentiality purposes.
Opening an offshore bank account can be easy and convenient or an absolute nightmare depending on where you go, where you're from and how you go about it.  No matter what your reasons are, it is important that you do background research on the best offshore bank account jurisdictions and the best offshore banks themselves.
Many people open foreign bank accounts in tax haven locations mainly because they offer a tax-free environment. This is a complete inaccuracy, where you open an account almost never has anything to do with where you are liable for tax, though it might affect your ability to hide money from tax.  In general, I have to strongly caution against that approach as it is short-sighted and creates a lot of risk.  You are far better off figuring out how to structure yourself legally to minimize your taxes as much as possible as well as achieve your other goals and this will usually involve setting up one or multiple offshore accounts. There are several factors you should consider when choosing foreign jurisdiction.
Some of the factors include political and economic stability, tight banking laws and the ease of communication. Most of the factors will be discussed later on in the article.
Finding the best offshore banking jurisdiction
If you decide that opening an offshore bank account is convenient for you but you still are not sure of the best offshore banking country to open the account in, then this is the article for you.
There are different factors that you have to consider before you commit yourself to a specific offshore bank. The first thing to bear in mind is the cost involved.
The account opening and maintenance fees vary from one bank to another. Most banks also require clients to maintain a minimum balance which also varies from one financial institution to another.
It is therefore important to do your research on these costs before you open the account.  To guarantee safety for your money, you should also confirm the political and economic stability of the country or in particular how these affect the bank stability.  For example, Lebanon hasn't been the most stable region politically but their banks have been extremely stable and are a safe haven for money all over the middle east and the world.
Last but not least, ensure that the offshore jurisdiction is reputable. Of course, the best offshore bank accounts have achieved a good image through the quality of services they have been offering over the years.
But you also should know that there are some offshore banking countries that are blacklisted for being the world's worst tax havens or centers for money laundering and you obviously wouldn't want to store your finds in such countries.
The best counties to open an offshore banking account
Regarding the best offshore bank accounts, you may at times get opposing advice. This, however, does not mean that some advice get is wrong.  
As a matter of fact, there are more than sixty options available when it comes to offshore jurisdictions, and what one person thinks is the best may not be the best option for another person.
This article extensively explains the best countries for offshore banking worth considering, and why it is the best idea to open an account in these counties.
Cayman Islands
The Cayman Islands are widely known for quite a number of reasons, and among them is offshore banking.  For years this was probably one of the best known offshore banking jurisdictions and for certain select industries, in particular, hedge funds, it still is.
Mostly though if you aren't a hedge fund, certainly if you aren't living in Cayman or don't have a Cayman company those days are over.  Very few Cayman banks will open for foreigners and certainly not for foreign companies anymore.
This being said the Cayman Islands are one of the few legit zero tax jurisdictions in the world and if it makes sense to open a real company with real substance there it's arguably the best in the Caribbean.  They also offer a wide range of financial services.
The jurisdiction has a stable political and economic environment which makes it convenient to offer a variety of services which includes online banking services, investment bonds, international multi-currency transfers, portfolio management, and term deposits among others.
Another benefit of opening an offshore bank account in the Cayman Islands is for certain industries they tend to have a fairly friendly regulatory environment so for example it's become popular for some crypto and cannabis business.  On the flip side Cayman has put more effort than many traditional tax havens into maintaining a clean reputation and this is a positive thing for stability in the face of money laundering allegations, etc.
In fact, the islands are among the list of top ten countries for offshore banking in the world.
Singapore
If you want to store huge amounts in an offshore account, Singapore can be a good option for you. It is one of the few remaining high-quality jurisdictions where it can be fairly easy to open the account for foreigners and foreign companies, though opening a local Singapore company is rarely very efficient from a tax standpoint.
When it comes to convenience sometimes you don't even need to visit in person, which is exceedingly rare in the world of offshore banking today.  Contact us for more assistance in this regard.
Singapore has three major banks: UOB, OCBC, and DBS, which are all consistently rated among the safest banks in the world.  They are large multi-national banks with great reputations, solid electronic platforms, good customer service and unique products.
They do traditionally suffer when it comes to card services but you can generally supplement these with external card providers for foreign currencies.
Singapore has a highly regulated banking sector with great asset management, private banking, and is also innovative so it's frequently our top choice when it is available though it is getting tougher and isn't always an option.
Switzerland
Switzerland is among the oldest tax havens, and for years it was considered the perfect place to open an offshore bank account.
Once again those days have mostly ended unless you're a private banking client or have a Swiss company.
Would I still open a bank account there?
Absolutely!  Swiss banking is world class and they can do a lot for you…if you're talking about private banking and you've got a large amount of money (typically around $2 million  and up depending on the bank).  Feel free to reach out to us for introductions to some of the finest private bankers.
Perhaps more than almost anywhere else in the world Switzerland understands the business of private banking.
So why isn't this the place to go so much anymore?
Well, back in the day they used to offer unpenetrable bank secrecy and would deal with all kinds of unsavory clients hiding behind their strong local laws.
In 2009 that changed when the US broke the largest Swiss bank in a landmark case where they were required to pay fines of close to a billion dollars and disclose in limited form US client information at the banks.
In 2011 Credit Suisse, the second largest bank in the country followed and in 2013 virtually every other bank in the country made deals with the US many of whom went under.
During this time unreported accounts held by Americans were debited 20%-50% on the assumption of tax evasion (whether legitimate or not) and those who thought they were safe ended up screwed.
What followed was Switzerland amending their laws to allow foreign reporting so they could participate in the global OECD led Automatic Exchange of Information and Common Reporting Standard, which now includes almost every banking jurisdiction worth mentioning.
With all this risk Swiss banks tightened up a lot in who they were willing to deal with and now it's often very difficult to open accounts there.
Privacy laws are still strict for certain things but your information is exposed to reporting to your home country if you're resident in a country participating in AEOI/CRS.
Nevertheless, the country remains politically and economically stable. Switzerland banks are regulated by the Swiss Bankers Association and they are very progressive about things like crypto.  So in the right cases we'll help clients set up bank accounts here.
Georgia
Very few people took notice of Georgia the former Soviet republic for many years but it has grown in popularity in the last decade for several reasons:
It's very business-friendly making it easy to form companies, navigate regulations, etc.
They've successfully carried out a great anti-corruption campaign that's improved them in this regard far more than most regional countries
Of the countries that haven't signed up for AEOI/CRS they offer probably the best banking
This last point is very significant for those not wishing to have their accounts reported back to their home country, though it's worth considering that this probably won't last forever.
However, while it lasts if you want to open an account in a non-AEOI/CRS country what are your options?  Serbia is horrible, Montenegro very poor for anything but tiny amounts of money, Macedonia also not great so usually you deal with AEOI (I'd recommend legit strategies to avoid it AND ensure you're solid even if you were to be exposed, you can contact us to discuss this) or have a poor jurisdiction or you go with someplace like Georgia.
Georgia is also more flexible for a variety of clients and offers numerous other benefits such as residency and citizenship we discuss in other articles and videos.
Banking here is not highly sophisticated but online banking is great, service is top-notch (I've had some clients comment it's the best banking service they've received anywhere in the world) and notably, you can get very high-interest rates on quite highly rated publicly traded bonds even denominated in EUR and USD.
United States
Many people are probably in shock seeing the US listed here but it's truly one of the best options today so long as you don't want to deal in any currencies except USD (it's the only currency at their banks).
Why is this such a good option for offshore banking today?
First, it's very easy to open accounts far easier than most places in the world (though there are some tricks so reach out to us to help you so you don't waste $5k on a trip there only to get turned down at 14 places in a row as some people do).
Second, you can open accounts at huge financial institutions that are too big to fail offering you a lot of safety and security.
Third, you can potentially work your way into getting enviable points cards to benefit from travel perks, etc.
And no, having a US bank account doesn't make you liable for US tax, it can be a great place to have an offshore bank account potentially tax free if everything else works out for you.
What about Belize, Nevis, etc.?
Mostly, these are garbage banks I can't recommend.
Back in the day it was possible to open accounts there remotely for sketchy tax haven companies but the risks to your money, the poor operations, the lack of customer service, etc. make them a disaster.
Quick list of places you mostly don't want to bank (I'll give you some very specific exceptions if we talk and it is applicable to you):
Seychelles

Cook Islands

Vanuatu

St. Lucia

Belize

Nevis

St. Vincent

etc.
These are pretty much all trash, again with a few rare exceptions of very specific institutions.

There are plenty of other places you can potentially open offshore accounts especially in eastern and southern Europe, Cyprus and Malta used to be big places, mostly not at all good options anymore, Bulgaria, Montenegro, etc. but it's rare that these are the best options though sometimes they are.
Some people might notice places like Hong Kong aren't listed, this isn't because those are bad there are plenty of other good places I've just listed some of the top.
What you need to know when opening an offshore bank account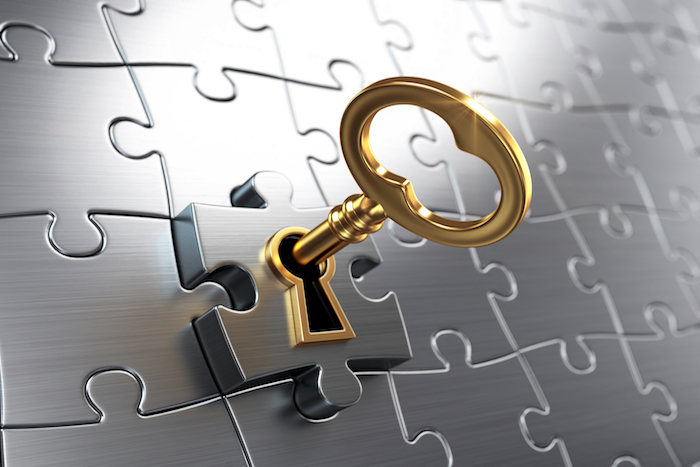 Very often it isn't easy to open an offshore bank account unless you know what you're doing.  This didn't use to be the case but today it is.  This being said it varies a lot from country to country, which is one of the reasons we favor particular options vs others.  But the complexity and expenses vary from one country to another.
Once you decide that an offshore bank account is the best option for you, (It actually comes with a lot of benefits like account confidentiality, asset protection, high-interest rates, among others), it is important to be aware of how the account opening process goes also ensure that all the legal requirements are met.
You can seek advice from a financial professional. This is the only way to ensure that you are doing the right thing and that all the tax laws are followed.  (Contact us for more details).
The procedure used to open an offshore account, including the requirements, are similar to what is required when opening a bank account in your home country.
Personal information, which includes your name, address, date of birth, occupation and nationality are required.
Be prepared to have documents certified by a notary and often apostilled.  Depending on where it is you may be required to provide tax records (it also depends whether you're opening a personal or personal account, whether it's a transactional account, wealth management account, brokerage account, etc.)
These basic requirements are usually required even in countries that strongly uphold privacy. You may also be asked to provide additional information, like the sources of funds that will be deposited in the account.
The main reason for this requirement is to avoid illegal activities that are usually associated with offshore bank accounts (like money laundering, tax evasion) from taking place.
As an investor, what you need to know is that offshore banking is fully legal, provided you don't use the account to carry out unlawful activities.  Virtually every country allows you to have accounts in other countries, which if you think about it makes sense as more and more business is done internationally.
Conclusion on the best offshore bank accounts
When it comes to finding the best offshore bank accounts, you can at times be overwhelmed by a wide range of choices available.
The jurisdictions also have varied characteristics, and what you feel is the best choice for you may not be the same for another individual.
It is therefore important to take your time and find a country that is the best for you depending on what you want to achieve by opening the offshore account.
Getting advice from an experienced financial professional can come in handy. The two main things that you need to consider in an offshore jurisdiction are convenience and the safety of your investment.
The good thing is that most offshore jurisdictions have strict privacy laws and stable banking regulations so you're usually quite protected and modern technology is improving convenience at least in many regards every day.  Taking advantage of this you can access better currencies, alternative investments and markets, protect your assets, get better privacy, and better service.